NeuCoin + Co.
Developing a new virtual currency tailored to regular consumers needed a trustworthy yet playful identity and digital precense.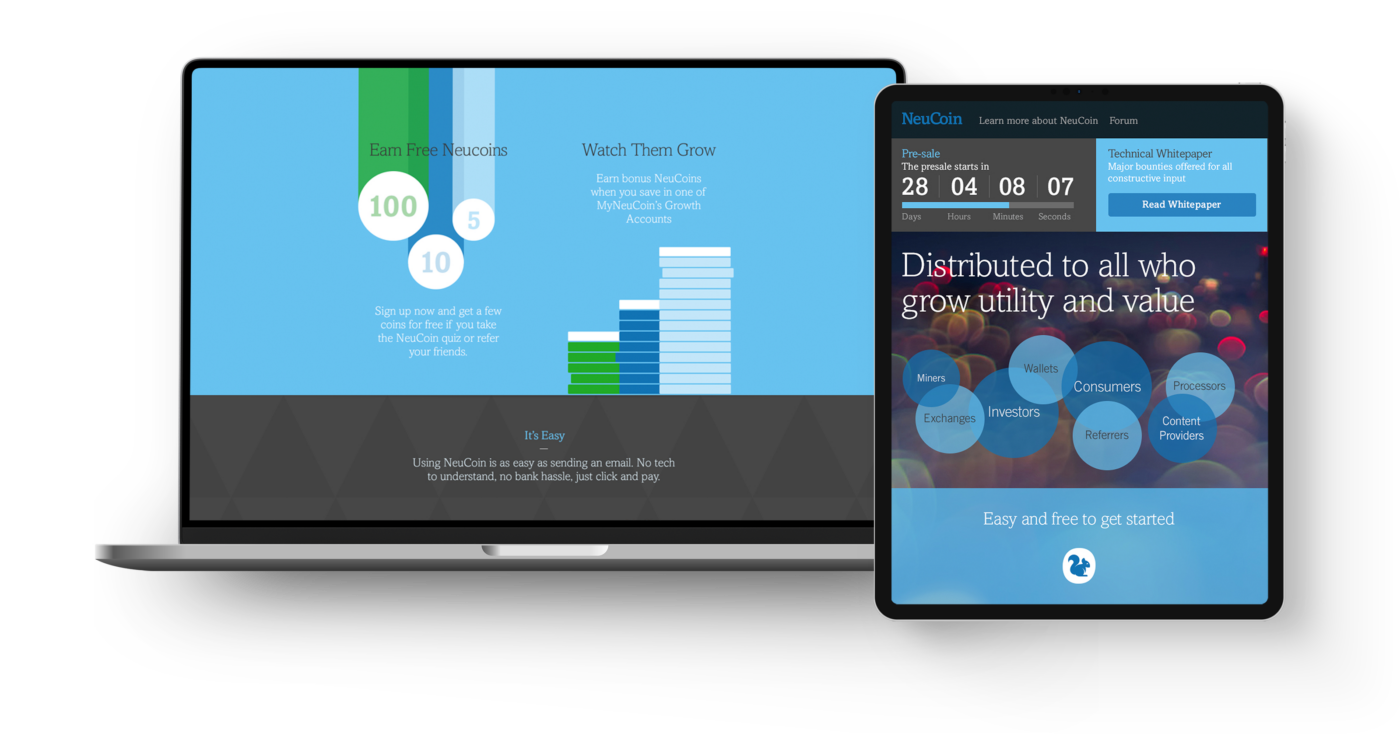 Creating the identity and bespoke platforms for a new virtual currency, is a massive undertaking with many highly involved stakeholders.
Through collaboration we established the fundamental view on which to build, as we rolled out a visual identity as well as the desired web-sites.
The largest challenge in this project was to create a financial service that appeared simple, approachable, and trustworthy.