E/S-A + Co.
E-S/A architects, formerly known as Engstrand Speek architects needed a new name, as well as a new identity to support and clearly reflect their current practice.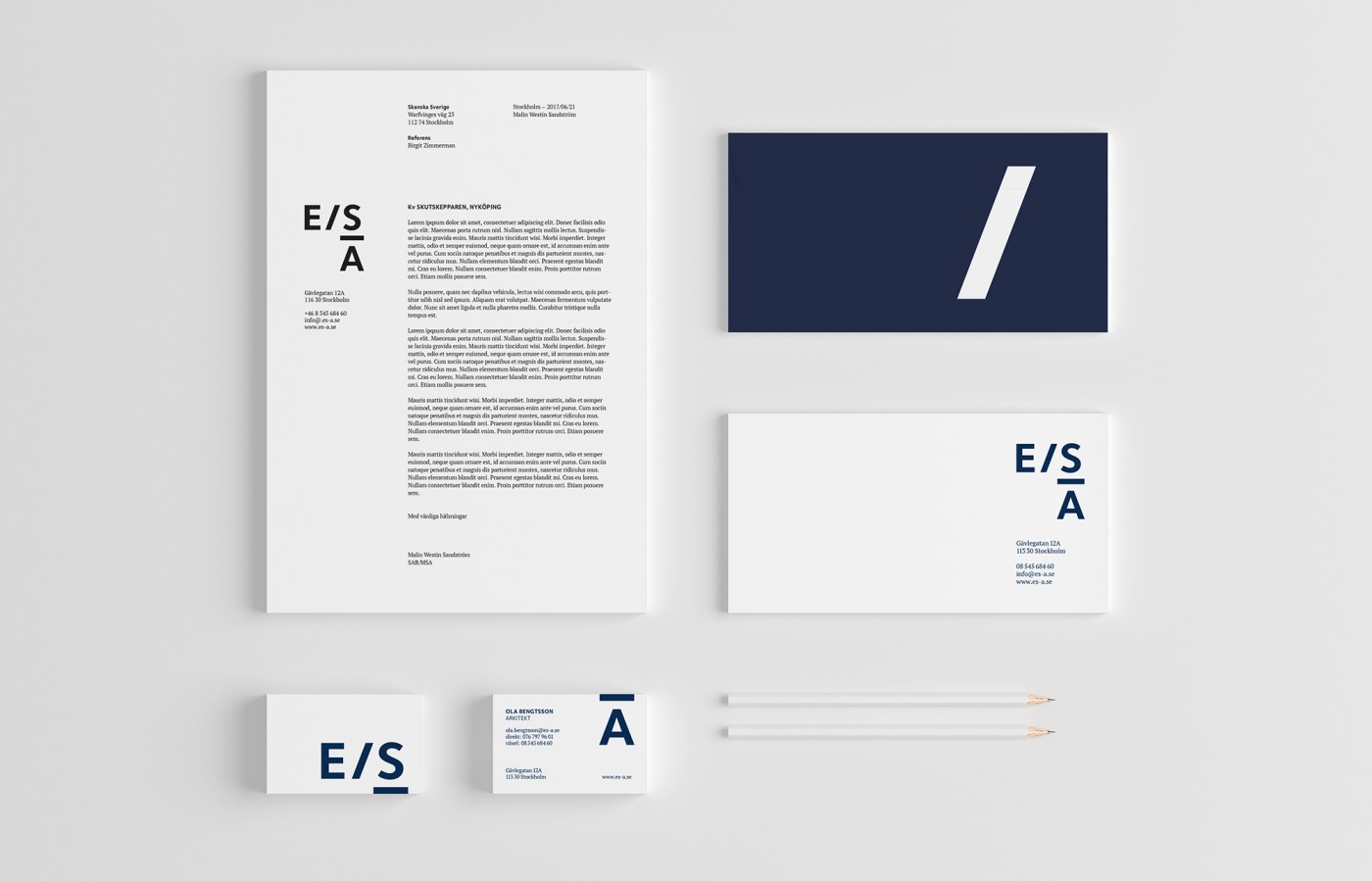 We, Design Care of Co., developed a new brand identity to support the new name – E/S-A – one that was chosen because it not only connects to the firm's past, it contains architectural elements in and of itself.
We also developed the new website for E/S-A – their most important marketing channel – as well as a design style guide that provides direction regarding photography, colours and typography.
E / S-A Architects contends that innovative architecture should also be buildable and sustainable.The architecture is based on a thorough analysis and an understanding of the needs and goals of the firm's clients and buildings' residents. Within E / S-A, about 30 skilled architects and construction engineers are employed in this pursuit.
The office was founded in 1962 by Bertil Engstrand and Hans Speek under the name of Engstrand and Speek Architects.And over the years, the continued growth of the company was nurtured by Jens Dahlkild, Olle Dahlkild and Ola Bengtsson.
In April 2017, Marcus Sonnelid became a partner following two years where he served as head of office for the company.The following year, in the spring of 2018, the firm's name was officially changed to E / S-A Architects. Today, Jens Dahlkild, Olle Dahlkild and Marcus Sonnelid are its proud owners.
The office has long been committed to developing residential and urban structures. Not surprisingly, this experience continues to hone E / S-A's focus.The firm prides itself on possessing the experience and knowledge to follow the entire construction process, from planning and early stage development, to the completion of building.
P.S.The proper pronunciation of the name is "E-ESS-A".