Nikon + Co.
Designing a site catering for 27 languages, 32 countries, small autonomous regional infra-structures make for quite a complex yet exciting challenge.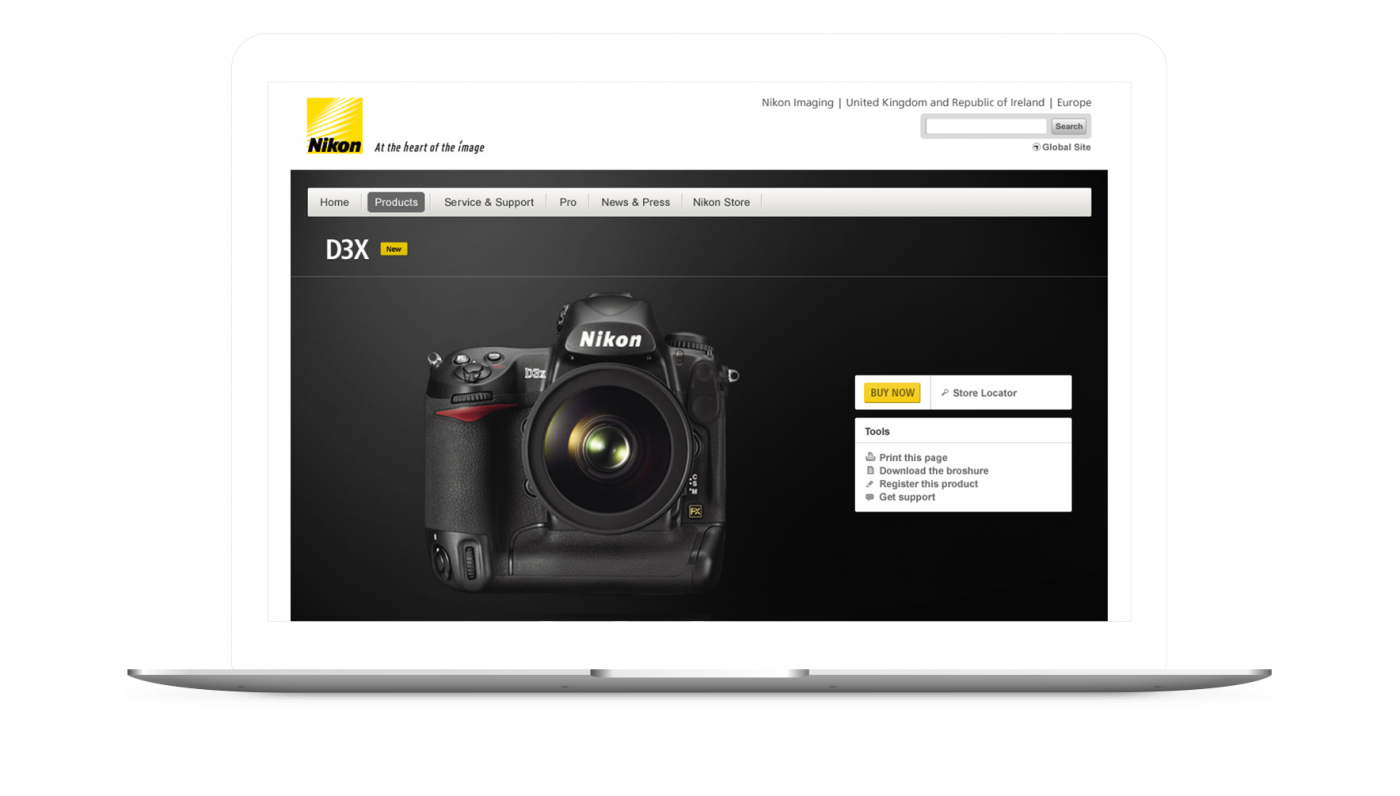 Nikon Europe needed a new and flexible approach for their European brand sites. Studies showed the audience leaned towards a narrow, technophilic, male bias. Not surprising perhaps, as the previous web-site catered to an audience with a product oriented and factual technical focus. This, coupled with a very technical professional tone-of-voice created a fairly non-inclusive atmosphere.
The revised approach was to create a more open, curated, magazine like space, with a bigger focus on all the joys of image-making, to spark curiosity and enable conversations. A space where users could find not only product info but also be inspired and educated. Here users could easily sort through information and curated content as well as tell stories and make connections – in other words a much more democratic and inclusive environment.
Note
This project was created during Patrick Sundqvist's tenure as Design Director at Perfect Fools.