Yanzi + Co.
Yanzi delivers a software and hardware platform that controls and monitors everything from temperature settings to high-performance cameras, as well as self-designed hardware and associated apps for both smart home and office management applications.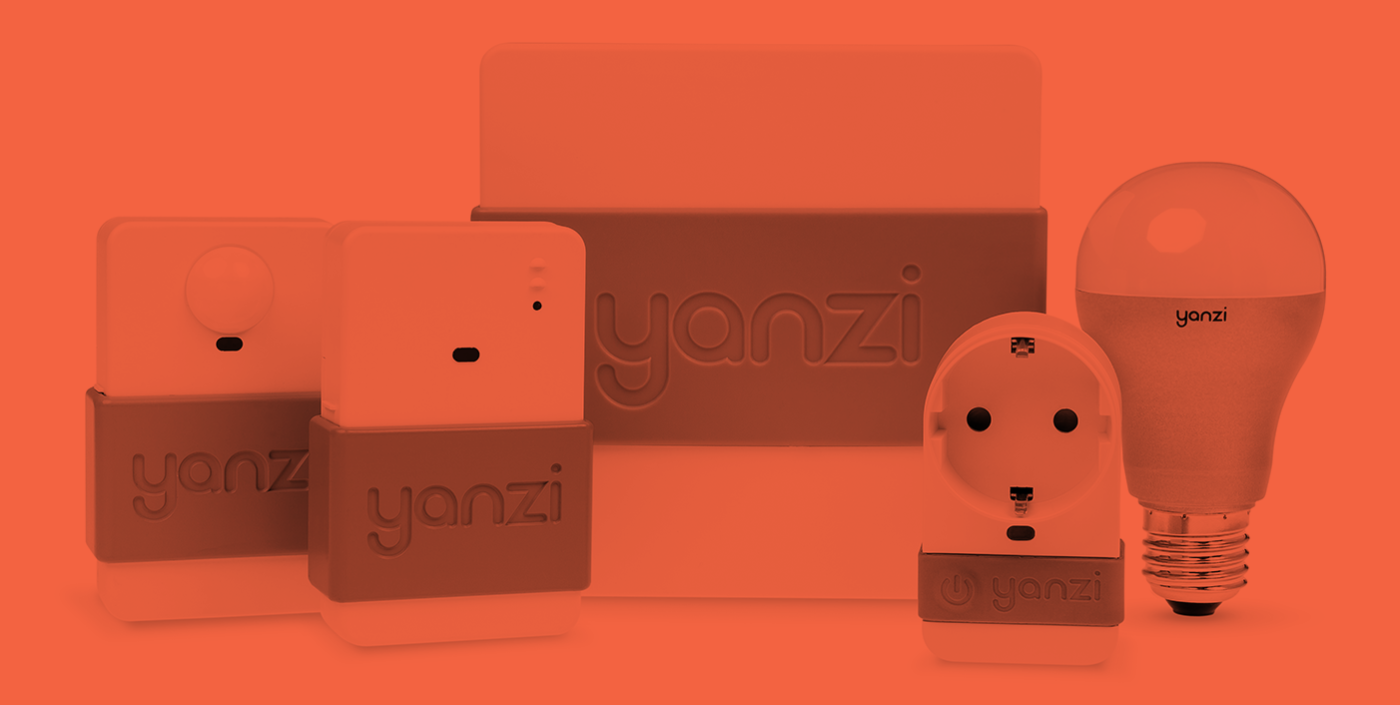 It's not often that a single person has the chance to shape a company's entire portfolio, but by designing the entire brand offering for Yanzi Network, I am fortunate to have this challenge presented to me. Yanzi Network is a start-up company that has sprung to life in the Internet-of-Things (IoT) era. As skilled engineers, the Yanzi team already had a well-functioning software e-platform for the purposes of sensor monitoring and control by B2B customers. Seeing the opportunity to seize a relevant share of the smart home market, Yanzi came to me to design their offering that is targeted for the consumer market.
Together, we created the Yanzi logo, brand and worked our way forward with icons and the company's mobile application.
Along with Fredrik Magnusson we also designed their hardware; Gateway, motions sensors, thermometers, cameras and more were designed locally. These products were then produced in China and marketed online, as well as through telecom providers in Sweden, and soon thereafter, throughout Europe.
The Internet-of-Things aims to connect millions of users and places to billions of physical objects. The Yanzi Cloud Software Platform operates on cloud servers and gateways. It collects data, manages devices, and provides processed information to users in real time. The platform scales to hundreds of millions of users and/or gateways by being distributed over numerous cloud servers simultaneously.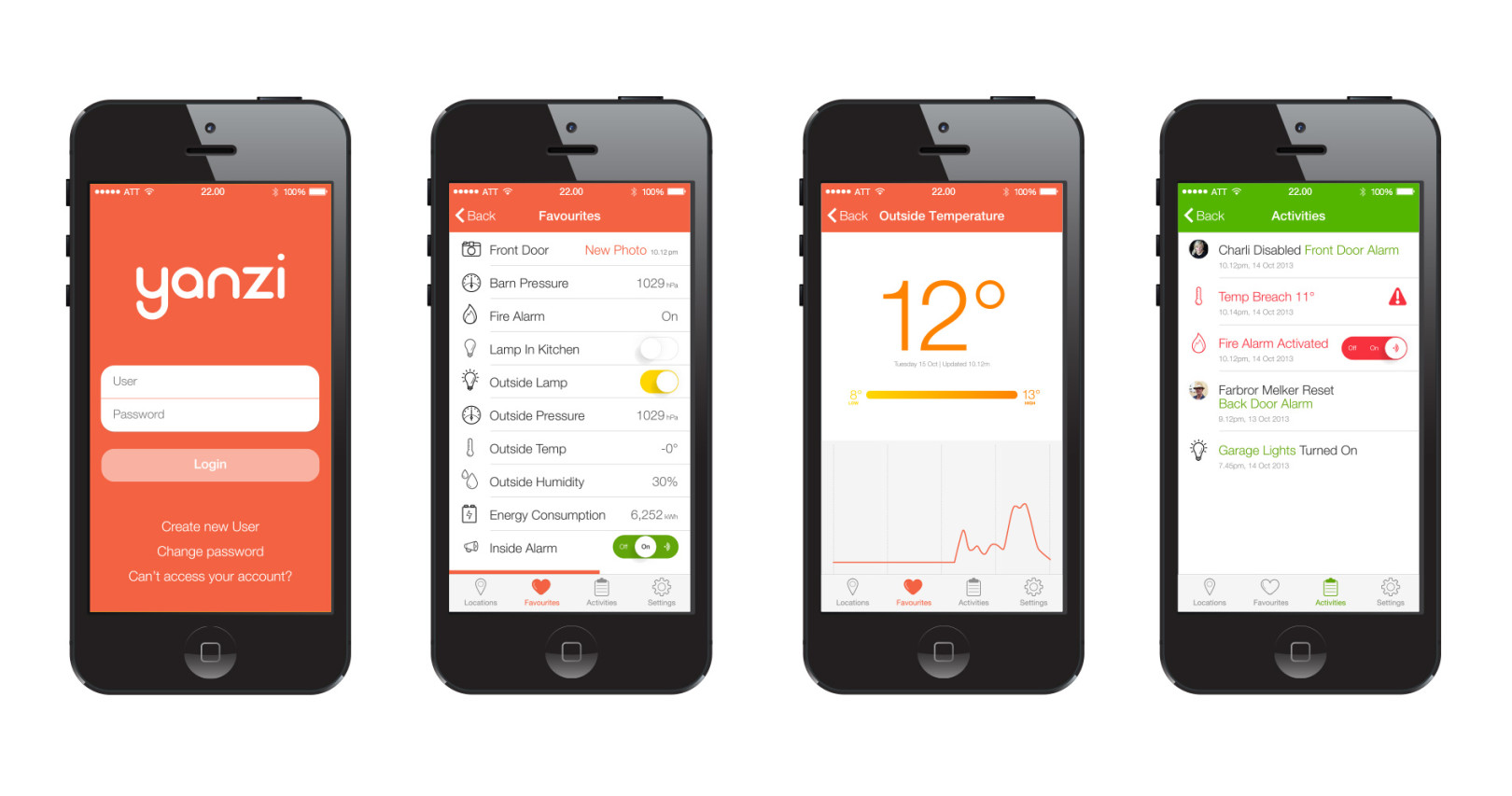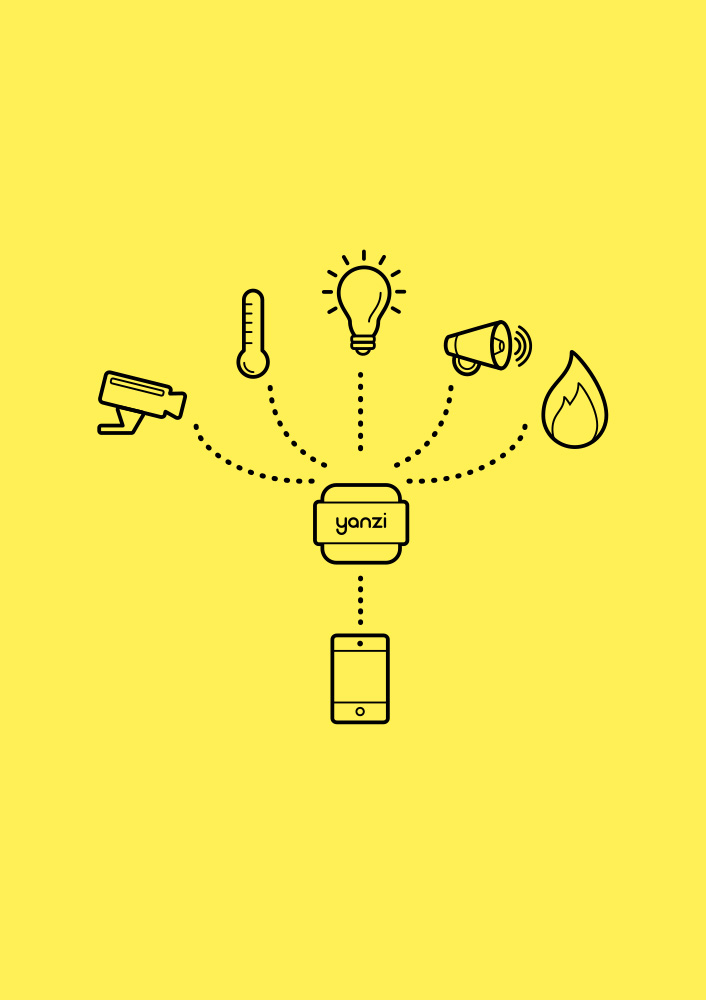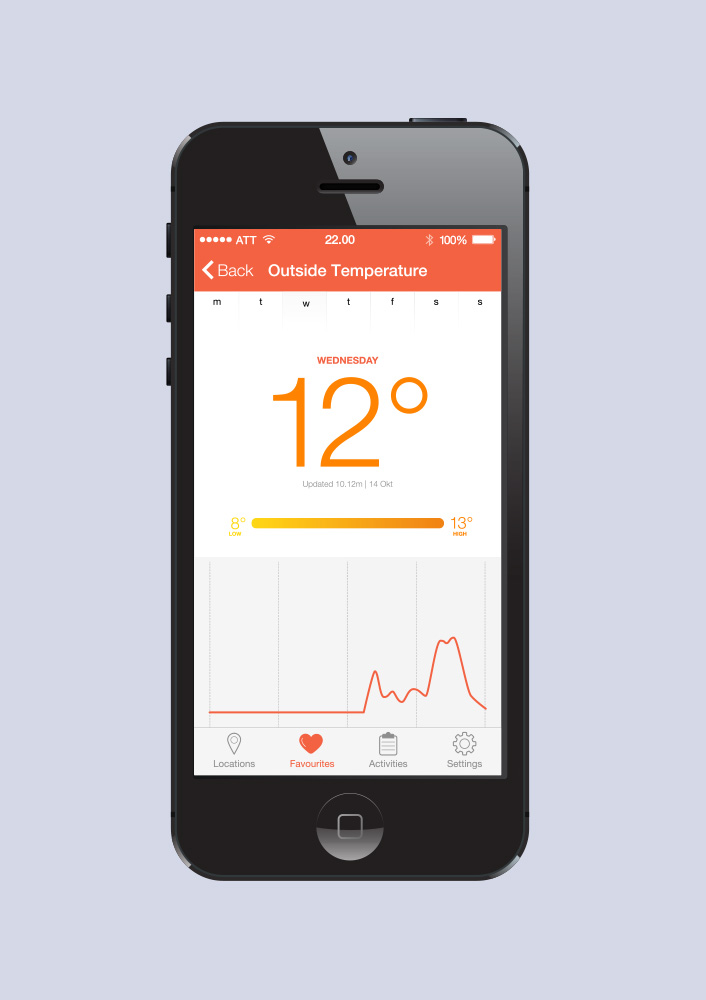 Yanzi delivers a software platform to control and monitor everything from temperature sensors to high-performance cameras. Since last year Yanzi also provides self-designed hardware and the associated apps.
Establishing the brand identity parameters, from logo to tonality and then working our way forward with icons and app, Yanzi's entire offering was soon redesigned according to the new look and feel. We also finalized the hardware design, along with Fredrik Magnusson.