Stoneridge + Co.
Stoneridge is a global designer and manufacturer of highly engineered electrical and electronic components, modules and systems that are developed and manufactured for the commercial vehicle, automotive, off-highway and agricultural vehicle markets. Since 2014, I have produced marketing materials for Stoneridge, including brand guidelines, films, printed material for events, and designs for innovative HMI solutions such as clusters, apps
and more.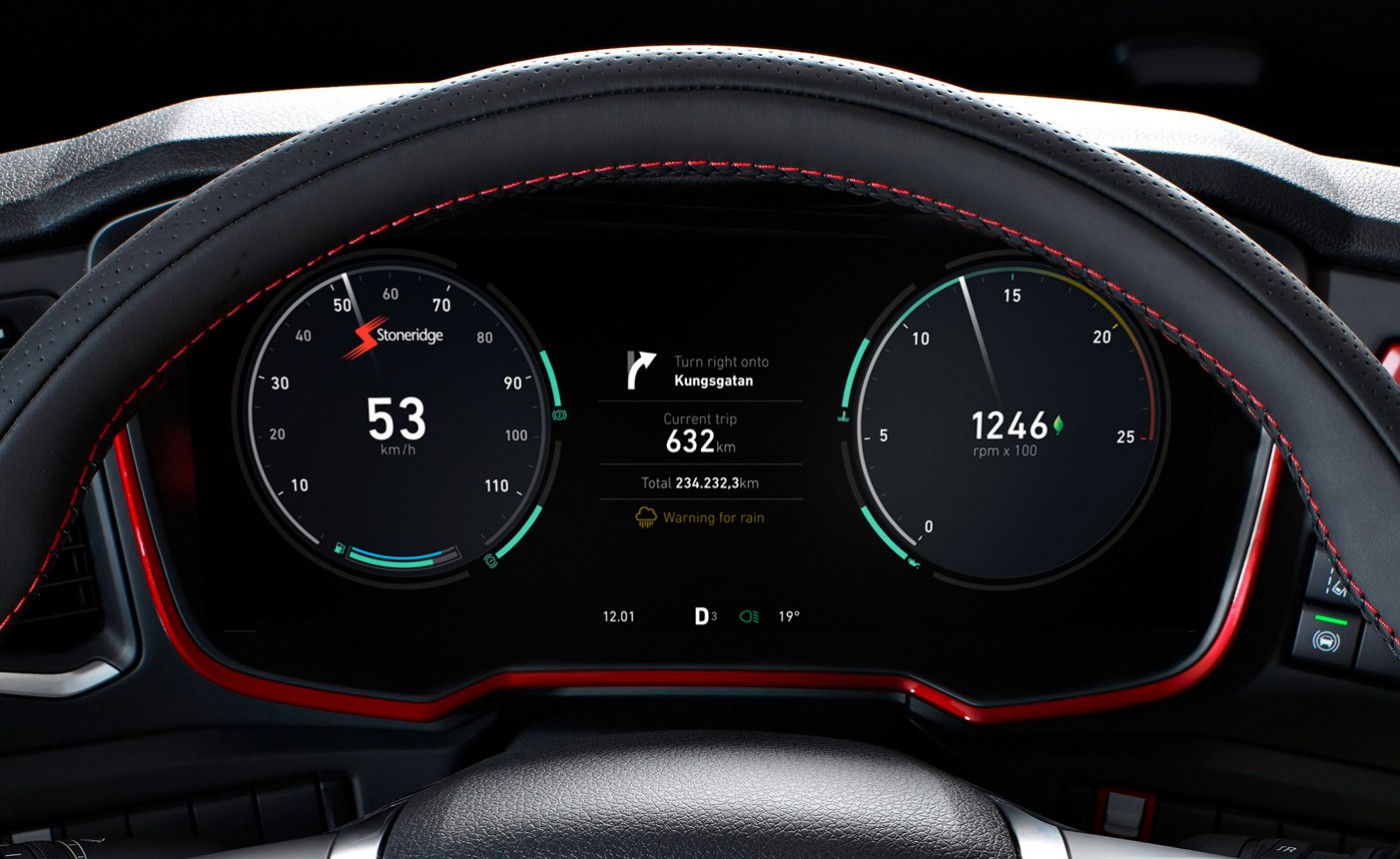 Stoneridge showcases a client who invited me into the company structure, to serve as an in-house agency and marketing resource. I was responsible for designing and producing much of the company's marketing material, while also guiding other agencies in their production of localized communications. Stoneridge is an American company with divisions located around the globe. Sweden, however, has become the premier location for production of key communication materials for all critical events and campaigns.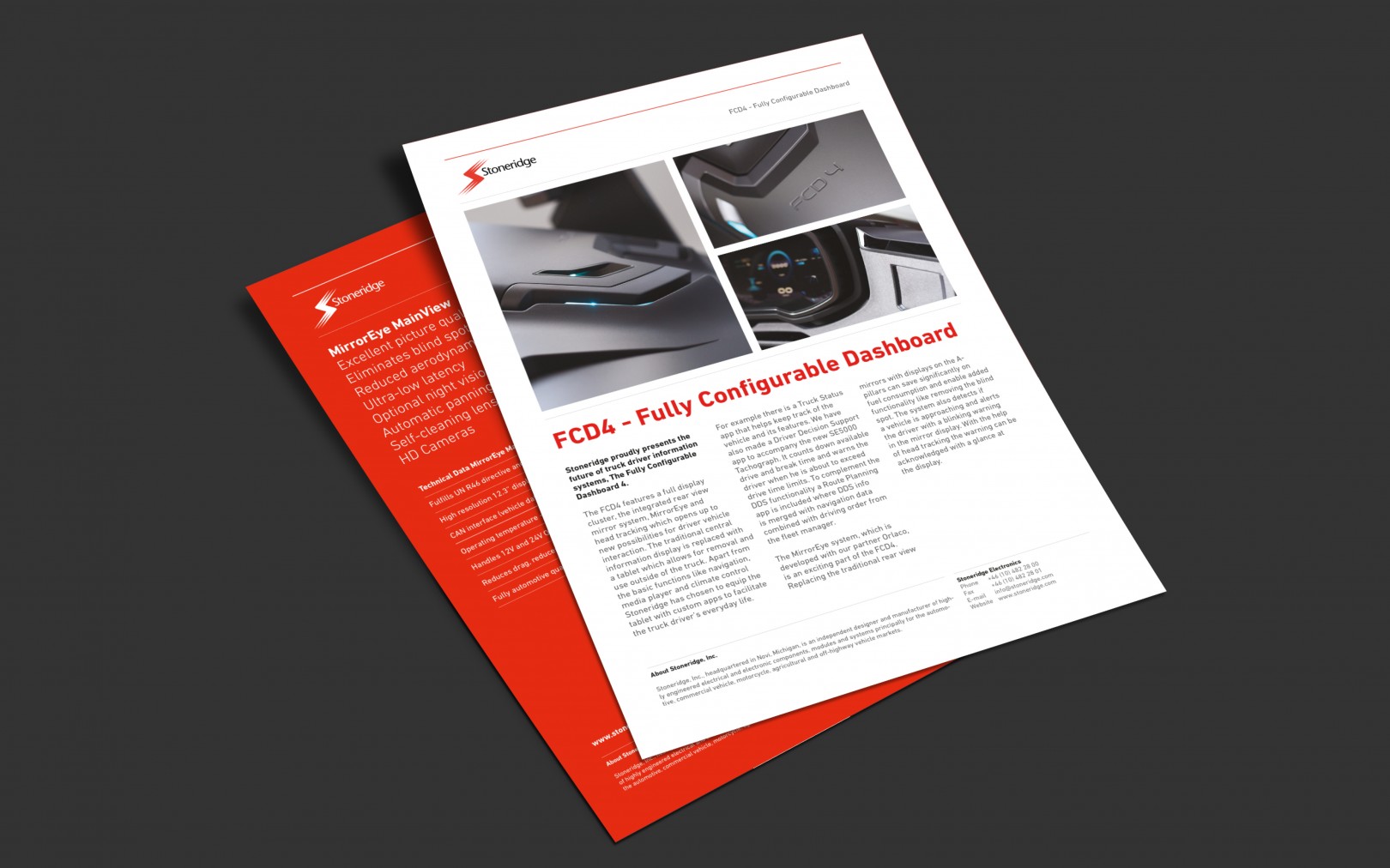 HMI – As one of the world's largest manufacturers of electronic clusters, Stoneridge provides Scania, Volvo Trucks, Mack Trucks, DAF and Mercedes-Benz with innovative instrument solutions on a daily basis. To illustrate the benefits of electronic clusters over physical dials, Stoneridge has developed a proprietary HMI. Through this fully functional interface, Stoneridge can also visualize their camera solutions for replacing the side mirrors, rear and front view cameras and side view cameras on vehicles. The HMI can also be implemented to manage maps, and media players that also includes a route planning system developed by Stoneridge.