This is Nuts + Co.
Branding snacks and sweets, conveying a sense of convenience and healthier lifestyle.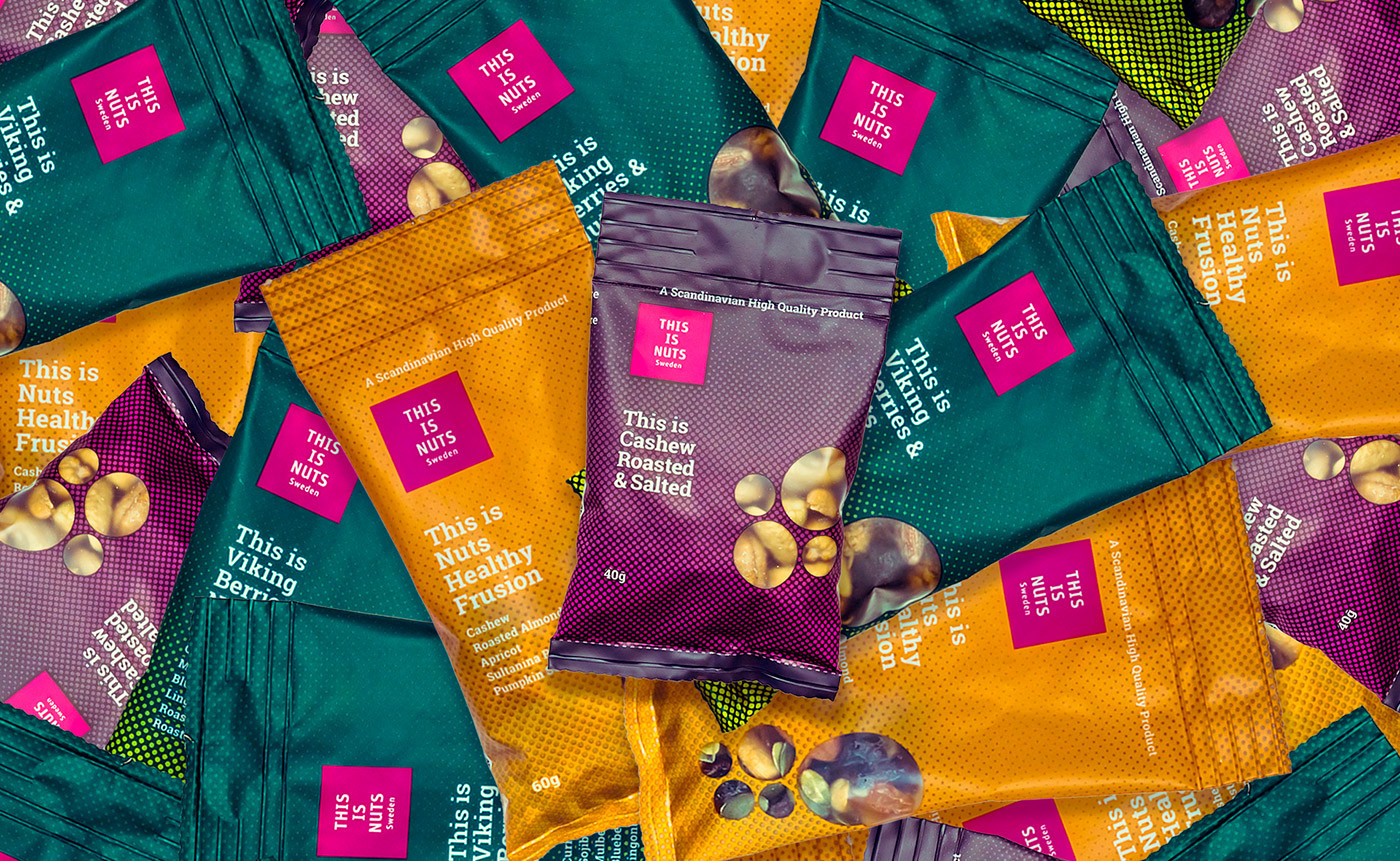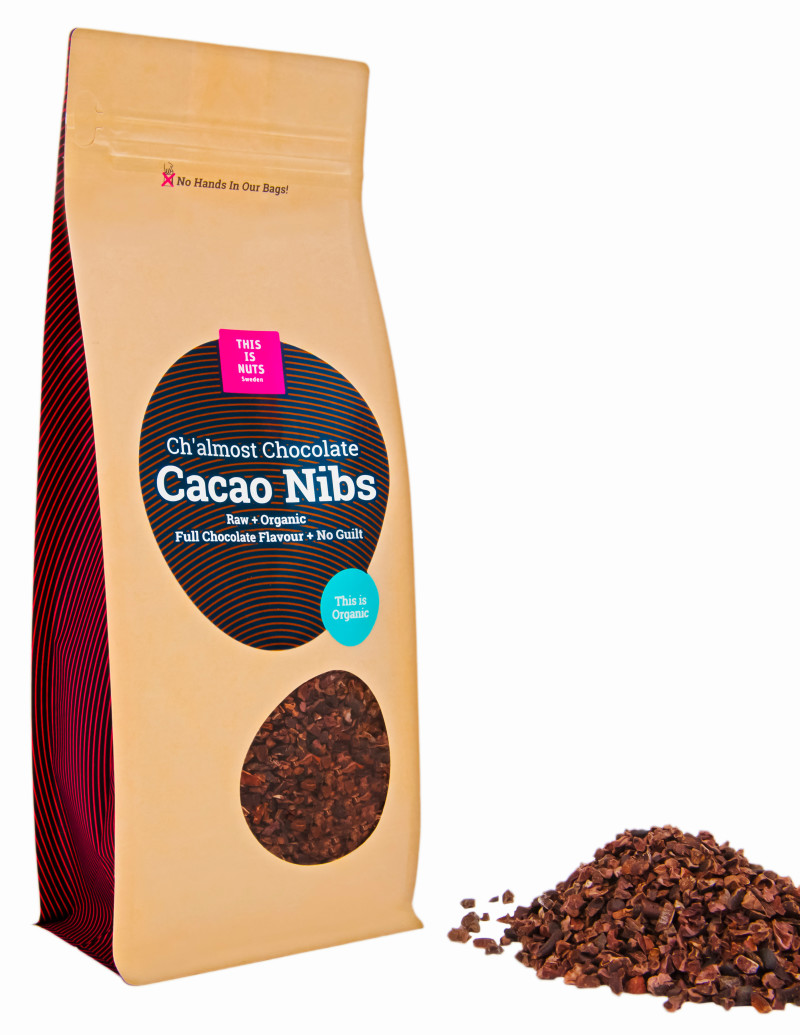 This Is Nuts mainly targets consumers through their own website and via selected grocery stores in Sweden.
This is Nuts is also represented on all SAS flights as well as frequent snack for all members of the Swedish armed forces.
As with all clients we have created a system where we maintain beauty and functionality, while keeping a low production price for the 40+ packages produced. Here we have done this by working with uniform bags, along with product unique stickers.
To separate This is Nuts from other brands in their segment we have chosen to work with bold colors and patterns, in contrast to most competitors who usually work with earth tones and greens to signal eco-friendliness and health benefits. – But who said that healthy has to be dull?